Hello incoming students!! DTS will begin in a little under 2 months!?! Crazy. What a powerful choice you have made to give ½ a year of your life to pursue a deeper walk with the Lord and to selflessly serve the nations with God's love. What a counter-cultural decision that is in light of all the options out there that you are going to choose to press into Jesus and to see what He has for your life at a young age. This is wise! This is what you were made for! You were created in the image of a God who loves you wholeheartedly. Because of this truth you will never find what you are looking for in this life outside of encounteri
ng that love and living wholeheartedly in return. A half-hearted response to Him and to a world who is aching for that love will never do! It is contrary to your design!
This is such a crucial time for us as a school as God prepares for us for all that He longs to pour into us and for us to be able to pour that blessing out in the nations of the earth! In light of that I want to encourage you to set your heart to prepare for what God wants to do in and through your life. He is able to do exceedingly, abundantly more than you can ask or imagine! I'm going to send weekly posts encouraging you in that preparation and challenging you in certain areas in your walk with Christ.
Encouragement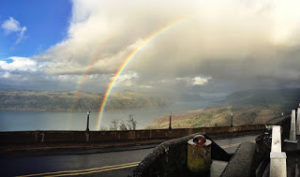 In this season you are making a bold step, trusting God to provide, entering into a new community, and all of these things can be scary and produce anxiety. This is understandable,but also something that God gives us a remedy for, and something that He gives us grace to overcome. We want you coming here not only with your tuition fully funded, but also with your heart fully filled with His joy! Anxi
ety has a way of stealing our joy and blinding us to the glory of God. The underlying lie to fear and anxiety is that God is aloof when it comes to the things that concern us, doesn't intend to help us, doesn't care, or doesn't have the power to help. However the Scriptures tell us that we should cast our cares upon Him because HE DOES CARE FOR US. It matters to Him concerning you, and He has the power to intervene and bring about the best result for your good.
One discipline that has helped me through the years when I am needing God to intervene in areas that are causing anxiety is a particular journaling/prayer strategy. I call this section in my journal the "STONES" section. This is reference to Joshua 4 where Israel laid down memorial stones to remember the power of God in delivering them from Egypt. You can call your list something else if have a cooler idea:) In this section I make an ongoing bullet list of the times where God has intervened in my life in a miraculous or supernatural way. If I encounter His love after a failure, if I receive a financial miracle, if He speaks to me in a supernatural way personally or through another person, if God uses me supernaturally in another person's life, if He has helped me overcome a sin I never thought I would be free from, etc. These have been defi
ning moments in my life where God has shown me how much He cares and how present and powerful He is that I want to meditate on. This is far better than continually dwelling on the problems that will always be present in my life on this side of eternity. Dwelling on His works in your life will produce a corresponding gratitude and destroy self-pity and the lies of the enemy related to God's character. This gives strength and the confidence that are needed to navigate through the issues of life and walk in joy. I have pages and pages of these testimonies that I will one day share with my kids!
I believe that this will be a weapon for you as you go through this process leading up to the school. You will probably go through times where you think you are doing a crazy thing in taking this faith step. Matthew 6:33 is a sure foundation to walk on. A couple of the stones in my life related to this I will share to build your faith, and to give you an idea of how to do it.
We were down to crunch time with our DTS fundraising and we were $250 short of our fundraising. We then got a note from YWAM's accounting office that someone named

Matthew Craven donated $250 toward our tuition. We have never met or heard of this guy but he heard of us by visiting our home church and felt like he was supposed to donate $250 to us. We never told anyone how much we needed and especially not this guy whom we have never met.

We were living in $50 transitional apartments that enabled us to survive in Memphis for 6 months (another miraculous story). The period was coming to an end and we needed $800 more income a month to be able to afford a regular apartment in the city while we worked with YWAM in Memphis. We were not communicating this to anyone but we were just praying. I e-mailed 5 prayer w

arrior friends one day and told them to pray for $800 more income would come in someone. The next day a pastor in the city who I have never met or hear of texted me and said that a worship leader girl that we had met a couple times usually led worship for them for this inner city outreach but was leaving for Japan, and she referred him to us as good candidates for the position. He told me "it only pays $800 a month but thought you might be interested." God you are amazing.
These are a couple examples of the pages worth of "stones" that God has left for me to remember His faithful care, and power in my life. I go through this list during these times daily. I go through each instance where God has done a work I thank Him for it. I also meditate on the question, "What does this show me about God? What does this show me about how He feels about me? What does this show me about my future with Him?" As I meditate on these things I feel my strength rising to go wholehearted after God and to face the difficulties in my life with joy.
This week's challenge
Make a list like the one I have explained above where you recount the works of the Lord in your life. You can type them out, but I would recommend writing them out in a journal.

Go through this list daily this week, taking time to think about how you felt when it happened, and what it shows you about God. Be sure to thank Him for this event your life. (Luke 17:11-19)
Weekly Encouragement Videos
https://www.youtube.com/watch?v=2StRNNnBh4k
https://www.youtube.com/watch?v=ez3sHWnNFGw