Helping to meet the physical, mental, emotional, and spiritual needs of individuals and families serving in missions, both at their home locations and in other countries.
Our plan is to give the participants in this seminar a learning experience that will move them forward in this vision wherever God sends them.
Member care is something we have a passion for and that we feel is extremely important for missionaries. We have seen first hand the value of ministering to workers in the field as well as to those in ministry here in the States.
This seminar is designed to better prepare the participants to provide this member care.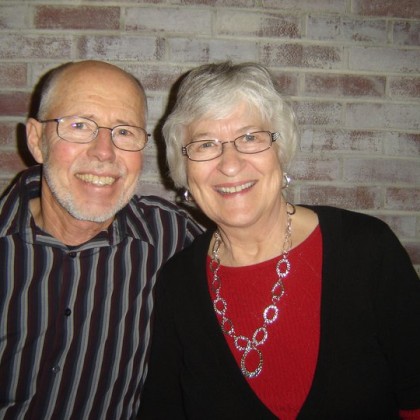 Ted and Snook Sebaugh, Member Care Resource Staff
In this seminar there is a balance of qualified teachers with time allowed for the participants to discuss their own experience and challenges in their work in member care. This should provide an atmosphere for those who are new in this work to get some really valuable information, resources, and contacts to help them work in the area of member care in the field and at their home bases. Those with experience will be encouraged and further trained as well.
Subjects to be covered
The Need for Member Care
Basic Member Care Principles and Methods
The Shepherd's Model for Pastoral Care
The Levels of Member Care
Helping Missionaries to Stay Healthy
Realities of Life in the Field: Singles, Couples, Families, MK's Re-entry Debriefing
Role of the Church in Caring for Missionaries
Handling Stress to Avoid Burnout
Conflict Resolution
Field Assignments and Role Play
Prayer/Body Ministry
Discussion of experiences.
Application of principles of member care between participants.
Role play simulating member care situations.
Participants will be encouraged to return to their home bases and places of ministry and apply their member care training there. Their application will depend on their level of training and experience before attending the seminar. This seminar is designed to give students practical training in member care that they can apply at their home bases or places of ministry.
October 23rd – 27th, 2017
Please let us know if you are interested in attending our Member Care seminar.
Duration: 5 days

For more information, contact Ted and Snook Sebaugh, Member Care Resource Staff.
Phone: (Home) 615-696-1422 (Ted) 615-389-1727 (Snook) 615-389-6220
e-mail: tssebaugh@gmail.com
Cost