From Nashville to the Nations
From Nashville to the Nations
DISCIPLESHIP TRAINING SCHOOL
Discipleship Training School (DTS) is a 6 month intensive season to grow with God. Spend 3 months in an intentional mentoring environment discovering who God is and then go on a 2 month overseas outreach to make Him known. DTS is for those who are hungry to k
now God, f
ind community, d
iscover purpose and m
ake disciples
Want to learn more about DTS?
Our Discipleship Training School could help you discover your purpose and go deep with God. Fill out the form below to get more information about DTS.
We are a missional community that passionately pursues God and all people. We live to see this young generation come fully alive and sent out to the nations through our Discipleship Training School (DTS).  Located in Adams Tennessee on 120 beautiful acres, we want to see you come to grow, and grow to go.
God Stories
Deep Topics
Dad Jokes
Follow Michael and Cody as they interview different leaders and missionaries. Get inspired by testimonies of what God is doing in the Nations and go deeper on different Biblical Topics like:
Intimacy with God
Evangelism
Living in Community
Kingdom Creativity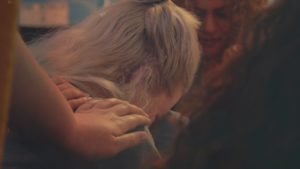 Kingdom Living
Before I dive in, you may be asking, "What is community?" Here's a quick definition of the word community: "a feeling of fellowship with others,
Read More »
Relationship
Creation is groaning! Crying out! Eagerly waiting for the revealing of the sons and daughters of God. Are you the answer? So why is creation
Read More »